By Paola Velasco
Some outstanding Mexicans of the 20th century are remembered for their talent, passion, and participation in the cultural sphere of Mexico. They became symbols and icons of their times through poetry, music, and photography. Each of these characters leaves an invaluable legacy. September is the perfect month to honor those who have elevated Mexico and its heritage.
María Felix
Actress
Maria Felix was born in Álamos in the State of Sonora on April 8, 1914. She was an actress as unforgettable as her personality. She was the muse of writers, designers, and singers and brought the name of Mexico to the most important screens and film festivals worldwide. María Félix became a character herself and was named «La Doña.» Her successful career encompassed 47 films, and she changed paradigms in the world of cinema, including the radical change in women's roles. Her image was symbolic of luxury, style, and eccentricity. Felix is a Mexican cultural symbol—an exotic and different personality that will always be remembered worldwide.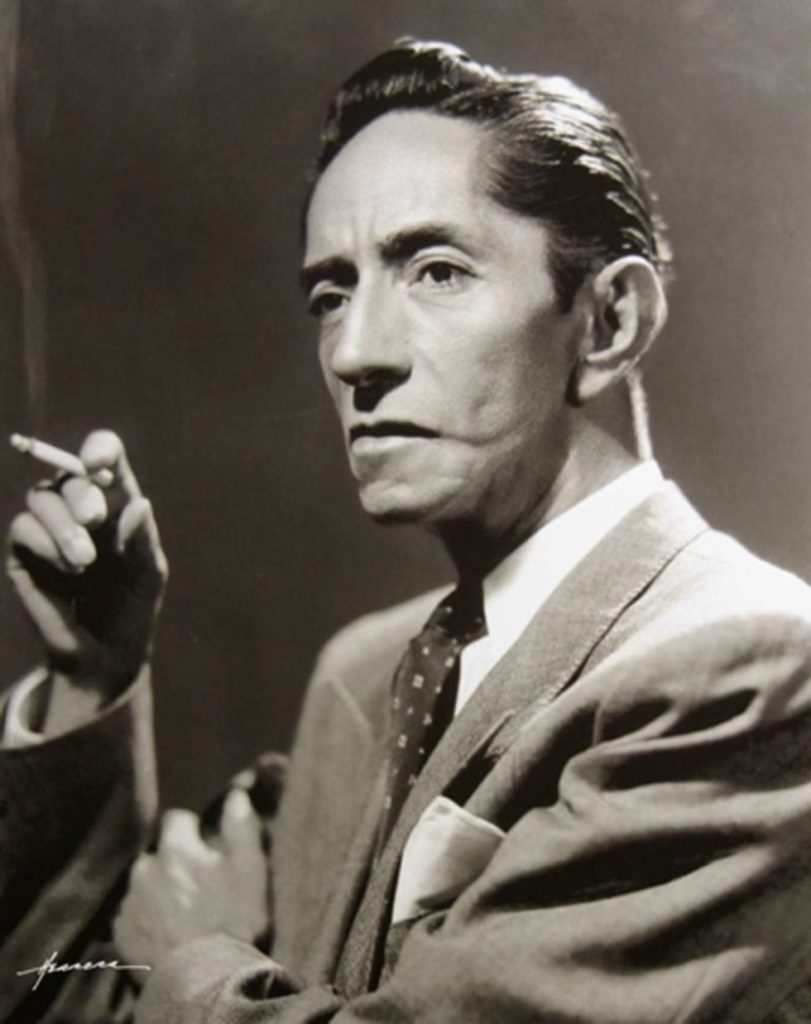 Agustín Lara
Musician
Born on October 1, 1900, in Veracruz, Agustin Lara was a Mexican composer and performer of songs and boleros. Renowned as one of the most famous composers of his time and genre, with more than 700 songs to his name, Lara was also known as El Músico Poeta and El Flaco de Oro (The Golden Skinny One). Audiences appreciated his work in Mexico, Central America, South America, the Caribbean, and Spain. He married María Félix in 1945 and composed several songs dedicated to her, like «María Bonita» (Lovely Maria), «Aquel amor» (That Love), and «Noche de ronda»(Night Watch).
Manuel Álvarez Bravo
Photographer
Manuel Alvarez Bravo was born in Mexico City in 1902 and is known as the poet of the lens. He was a self-taught photographer whose first photographic activities linked him with cinema. In 1930 he took the place of Tina Modotti in Mexican Folkways. His first individual exhibition took place at the Posada Gallery. In 1934 he participated, together with Cartier Bresson, in a show at the Palacio de Bellas Artes. He presented his works in galleries and museums in the world's leading cities. An exhibition mounted by André Breton at the Galerie Renoue et Colle in Paris and «The Family of Man» at the Museum of Modern Art in New York stand out.
Juan Soriano
Sculptor
Juan Soriano was born in Guadalajara in 1920. At sixteen, he presented his first individual exhibition. In 1935 Soriano went to Mexico City, where his painting soon gained recognition. In 1936 he joined the League of Revolutionary Writers and Artists and, in 1950, made his first trip to Europe, settling in Rome. While in this city, Soriano developed a great interest in sculpture, working in terracotta and ceramics. Back in Mexico, his pictorial language sought and found new expressive paths. In 1962 he presented 14 portraits of Lupe Marín, about which Octavio Paz wrote a laudatory text. In 1983 a significant retrospective honored him. He exhibited in important museums worldwide, including the Reina Sofía Museum in Spain.
Octavio Paz
Writer
Octavio Paz was born in Mexico City on March 31, 1914. Poet, essayist, writer, and diplomat, he is one of the most prestigious Mexican authors of the second half of the 20th century, with international recognition. His works, especially poems, essays, and translations, have been translated into more than 32 languages, including English, French, Italian, Chinese, Ukrainian, and Japanese.
Paz is the only Mexican who has won the Nobel Prize for Literature (1990). His first poetic work was «Mar de día,» published in 1931. However, the essay «The Labyrinth of Solitude» began to draw attention at an international level.
Pita Amor
Poet
Born in Mexico City in 1918, Pita Amor was one of the most influential writers and poets in the history of Mexico. In her youth, she devoted herself to theater and cinema but later turned to literature, especially poetry. She also modeled for painters like Diego Rivera, Juan Soriano, and Raúl Anguiano. Among her closest friends were Frida Kahlo, Salvador Novo, Elena Garro, Gabriela Mistral, Salvador Dalí, María Félix, and Patricia Reyes Espíndola.
References
https://fotografica.mx/fotografos/manuel-alvarez-bravo/