By Paola Velasco
We are well-aware that the heritage city in which we live has many attractions. Undoubtedly, the real estate sector is one of the economic pillars of the city. To learn more about how the market works, what buyers are looking for, and the figures achieved during the first half of 2022, Atención had an exclusive interview with Jesús Barrios, current president of AMPI SMA A.C. (Mexican Association of Real Estate Professionals of San Miguel de Allende).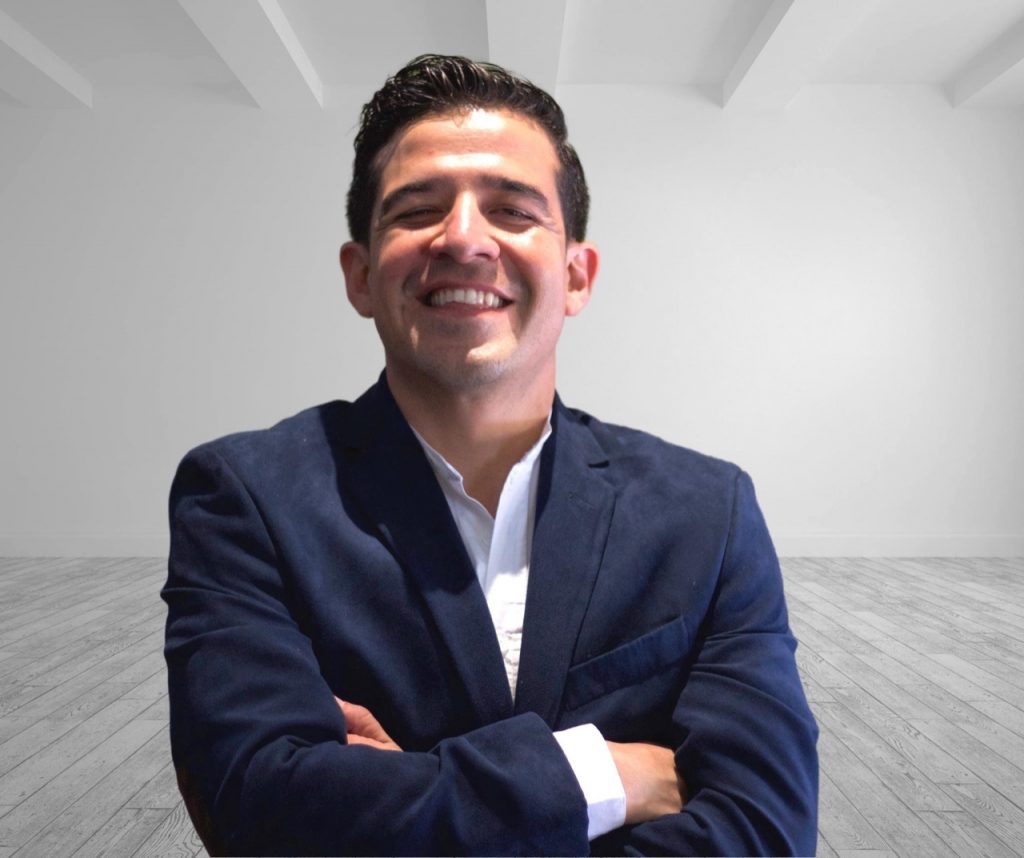 Atención: What are the real estate market figures for the first half of 2022?
JB: San Miguel is at a point in time for which there is no precedent, either in the number of properties for sale, the price per square meter, and the market supply and demand that currently exists.
In 2008, when San Miguel was named a UNESCO World Heritage Site, the market went up, and there was a real estate boom. After that came a real estate crisis that began to rebound in 2012. In 2018, before the pandemic, there were annual sales of around US$150 million recorded by AMPI. It should be noted that AMPI only registers between 8% and 9% of all sales made, and if we compare AMPI records to the City Hall's CADASTRE (land registration) database, we realize that records of changes in property ownership are considerably more. That means that AMPI figures reflect less than 10% of the city's actual real estate transactions.
In the first half of 2022, real estate transactions totaled US$160 million, which means that the market has grown more than 100% over the pre-pandemic figures of 2018. Consider that the strongest sales typically occur in the last quarter of the year, with October, November, and December being the busiest months. We are currently in the low season, and we have already exceeded previous records.
Atención: Tell us about the market's current property prices.
JB: In the first half of this year, the record was broken in terms of the value of a 1,000 square meter property in the historic center, which closed at US$6 million. In pesos we are talking about 110 million. Prices compared to New York, Paris, or any major capital in the world. We see more and more properties valued at more than a million dollars.
Atención: Why buy in the historic center of San Miguel?
JB: When buying in the eight blocks of the center and surrounding areas, people feel very safe. They know that in any crisis, the property will not lose its value. It may remain the same, but it the value is never lost. A dollarized market ensures a great quality of life and financial security, and for the national buyer, it gives the sense of investing in an historic Mexican, where anyone could stay and live the rest of their life.
Atención: Can San Miguel be compared to any other place in Mexico?
JB: It cannot be compared to any other place in the country, not even the Riviera Maya. In the Riviera Maya, there are many attractions such as archaeological sites, cenotes, entertainment parks, etc., spread out over many kilometers, along with large hotel complexes with no regulations in terms of heights or size. Here in San Miguel, we span just three kilometers from "shore to shore," much like an inverted island, where the main attraction is the Parroquia. People come to the historic center to walk, eat an ice cream sit in the Plaza Principal, stay at a boutique hotel, or eat in a restaurant. There is a lot of high-end entertainment in a very small place.
There are also no comparisons in the accessibility of San Miguel. Although we have two airports an hour away, visitors must make a special effort to get here since a drive is required to get from the airport to San Miguel. It's like a small European old world city in the middle of Mexico.
Atención: Who shops for real estate in San Miguel?
JB: The gauge for AMPI is still based on American buyers, which represent some 66% of the past six months' business. There are also many Europeans, Mexicans, and Central Americans buying here now, and buyers are no longer just older people between 65 and 70. Young people are coming too, while 20 years ago, young families were not coming.
Estimating that the population of San Miguel in the metropolitan area has grown by 4,000 residents from 2000 to 2020, that is a minimal population growth.
Atención: What are the reasons buyers purchase in San Miguel?
JB: We can basically divide them into four:
1. To live here: People can find tranquility, security, and self-sufficiency, regardless of whether they are older people or younger people who want to live in a different way. They choose San Miguel because they can walk where they want to go; they can opt to have a car or not, and they can enjoy the diversity of the community. People between 25 and 75 want the same thing—to live in freedom.
2. To invest: People who want to invest, especially in the Centro, are looking for an immediate return on capital, whether they are Mexicans or foreigners. The properties become an automatic cashier's check.
3. A mix between investment and long-term living: This sector invests in the outskirt and includes buyers who have dreamed of retiring and living in the countryside, having their own farms, building their own houses with eco-technologies. Many buy a ranch or even a hacienda where they can live in the future.
4. Speculation: Financing a house is a model of speculation. These buyers build many identical properties, where an immediate return is promised. A down payment is made, and homes are financed via monthly payments. These are properties where investors do not want to live. Unfortunately, there is an oversupply of these products. This market grew a lot throughout the country but are not necessarily reliable investments.
Atención: What's your take on too much mid-tier development?
JB: This is a phenomenon that has grown a lot in recent years, not only in San Miguel but also throughout the country. There are large real estate corporations that promise a guaranteed profit that in many cases is not real. Currently, there is an inventory of almost 10,000 homes of this type, which represents a 22-year inventory. The biggest problem here is misinformation, where investors come without knowing the real soul and characteristics of San Miguel and buy only based on statistics from companies that are not local either.
Atención: How many real estate agents collaborate in AMPI SMA?
JB: Currently, AMPI has registered 201 associates of the 400 active agents in San Miguel de Allende. AMPI allows you to be in the real estate business in the big leagues. Networking and multi-listing are professional work tools.
Atención: What do people find in San Miguel?
JB: I think it's the essential human aspect—the sense of community and belonging. After the fear of death, there is the fear of being alone, and here in San Miguel you are never alone. The community is warm and multicultural. It supports and shelters its residents, whether they are nationals or foreigners.