Elon Musk and the government of Mexico announced this week the construction of a Tesla giga-factory in Monterrey, Nuevo León, and from this new employment opportunities arose. With this investment project, the North American brand is looking for people interested in the development of electromobility and the manufacture of electric cars. The Tesla job page offers employment opportunities in Nuevo León, such as logistics-finance analyst (Monterrey), business operations analyst/associate, sales consultant, customer experience manager.
In addition to Nuevo León, Tesla offers employment positions in San Luis Potosí, Guadalajara, Tampico, and Mexico City, where jobs range from sales consultant, to logistics analyst, service consultant, customer experience manager, test engineer, and supplier, industrialization engineer, among others. All can be found at the following link: https://bit.ly/3KRrplH Source: Mexico Industry
Car sales increase 28% in February: INEGI
The National Institute of Statistics and Geography (INEGI) reported that in February, the sale of light vehicles reached 101,911, a 28% increase as compared to the same month in 2022. According to the Administrative Registry of the Light Vehicle Automotive Industry (RAIAVL), in the second month of the year 22,313, more units were sold than in the same period of 2022, when 79,598 light vehicles were reported. For the first two months of the year, the record was a total of 196,325 new light vehicles sold, an increase of 24.1% compared to January-February of last year, with 158,183 units sold.
Nissan was at the top of the list of public preference, with the largest number of light vehicles sold in January-February, with 18.6%. General Motors and Volkswagen had 12.1% and 11.1%, respectively. Toyota, KIA, Stellantis, and Mazda, came with 8%, 7.6%, 7%, and 6.2%, respectively, of the total. The INEGI RAIAVL information is generated with data from 22 companies affiliated with the Mexican Association of the Automotive Industry, A.C. (AMIA), Giant Motors Latin America, Autos Orientales Picacho, and Chirey Motor Mexico. Source: Mexico Industry.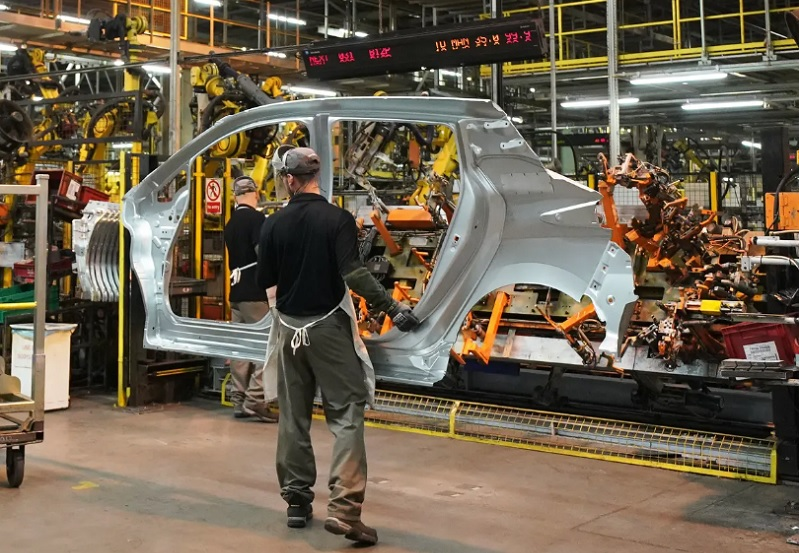 What does it bring to the country to have a super-peso?
The improvement in sales will help reduce the inflationary pressures facing our economy, but it will not solve them. It is not known how long it will last, and it can't be considered a triumph of Mexico's economic policy, said founder and coordinator of the Center for Economic Modeling and Forecasts of the Faculty of Economics, Eduardo Loría Díaz de Guzmán.
The appreciation against the dollar is due to multiple factors: the increase in oil exports because of various political conflicts such as Russia and Ukraine, along with the increase in world demand for fuel due to recovery of economies. In addition, there is growth of national manufacturing exports and a significant monetary inflow to the country. "We have more dollars in our economy, more is coming in that going out, and the exchange rate is flexible," added the member of UNAM's Applied Econometrics Specialty Program.
He explained that the strengthening of the peso benefits the country. It reduces inflationary pressures and makes imports cheaper. This is important because Mexico imports food, intermediate goods to export manufactures, machinery, equipment, and consumer goods. Loría Díaz de Guzmán added that the performance of the Mexican peso can also attract foreign investment, particularly due to the commercial conflict between the United States and China. Source: UNAM Gazette